INSTALLATION
COMPANY INFO
Aquila 2050

Consumers—and Dealers and Distributors—appreciate this product's easy-to-carry, compact packaging and competitive pricing.
Overview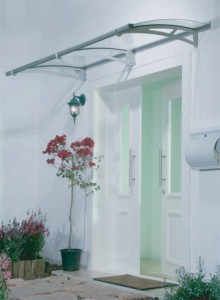 PolyCover 2050

Canopy or awning is a system unique in its ingenuity and simplicity of assembly. Canopy products combine high-tech materials, steel and anodised Aluminum profiles, highly impact-resistant Polycarbonate, PVC and Acrylic covers. Advanced laser cut techniques provide excellent structural performance and stylish design. Consumers—and Dealers and Distributors—appreciate this product's easy-to-carry, compact packaging and competitive pricing.
Easy to assemble – 1 to 2 hours set-up time
Elegant design
Laser cut painted steel supporting arms & anodized aluminum gutter & wall mount
Easily cleaned using compatible materials
Available in variety of glazing materials
All glazing materials are UV protected
Wide covering area 1.88 sqm (20.4 sqf)
205L x 91.8W x 16H cm
80¾"L x 36¼"W x 6½"H
Photo Gallery
Features
Features and Benefits
Upscale and elegant design – for multiple covering applications
Engineered to meet snow and wind loads in most areas when properly assembled and anchored
Easy assembly by 2 people – includes smart and fast locking system
No special tools required – hardware included
Efficient, compact package for easy storage and delivery
Easily cleaned using compatible materials
Includes integrated aluminum rain gutter
Canopy cover area – 1.4 sqm / 14.7 sqf
Frames
High-end anodized aluminum wall mount and gutter system for long lasting performance and beauty
Laser cut steel support arms with a unique locking system that creates a strong and durable canopy cover
Includes hidden rubber gaskets that seal the canopy to the wall surface and direct rainwater downward
Cover
Polycover is an advanced engineered system thatprovides durable high quality acrylic panels that are 100% UV protected
Smart panel system that slides and locks for quick and easy installation
Typical Cover Applications:
Doors
Windows
Air conditioners
Smoking areas
Bicycle parking areas
Mail boxes
Air vents
Available canopy panel types:
Clear acrylic
Solar gray acrylic
PolyCover is a very popular canopy cover that is both elegant and durable and will decorate your entryway or window. Designed for functional use, Polycover provides protection and great looks for all seasons.
Engineered with high-end aluminum, powder coated steel and UV acrylic panels this canopy system creates a heavy-duty, do-it-yourself system.
Polycover will cover just about anything that you want to protect around your house or building using the same structure including doors, windows, air conditioners, air vents and more. The smart design locking system enables easy and quick installation for many years of protection and beauty.
Request FREE Quote
Polycover 2050 – FREE Quote
Comments or questions are welcome.
Polygal Polycarbonate Sheets and Rion and Palram Greenhouse Kits